Management
ГУЛЯМОВ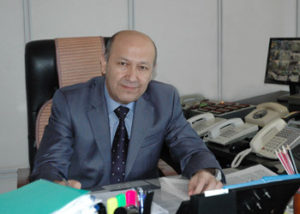 Атабек Уткурбекович
Corporate Director
Тел.:  +998 (71) 233-4786
Факс: +998 (71) 239-4317
e-mail: atabek.gulyamov@sharq.uz
Е-XAT: sharq@exat.uz
Schedule of citizens reception: Friday 16:00-19:00
---
ДЖУМАБАЕВ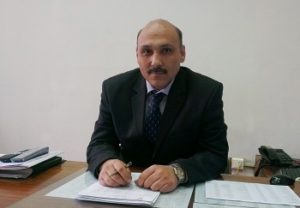 Равшан Тажиматович
Deputy director jeneral
Тел.:  +998 (71) 233-8007
Факс: +998 (71) 239-4317
e-mail: ravshan.djumabaev@sharq.uz
Schedule of citizens reception: Tuesday 16:00-19:00
---
РАХМАНОВ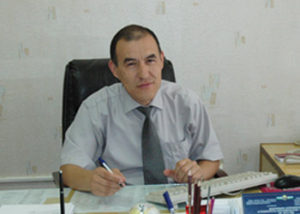 Жасур Абдуллажонович
Chief financial economic departments
Тел.:  +998 (71) 233-5656
Факс: +998 (71) 239-4317
e-mail: jasur.rahmanov@sharq.uz
Schedule of a reception of citizens: Mn-Fr 9:00-17:00
---
ТУЛАМЕТОВ
Баходир Ахмедович
Production manager
Тел.:  +998 (71) 233-9050
Факс: +998 (71) 239-4317
e-mail: bahodir.tulametov@sharq.uz
Schedule of a reception of citizens: Mn-Fr 9:00-17:00
---
АХМЕДОВ
Ахрор Ахмедович
Editor-in-chief Main edition
Тел.:  +998 (71) 233-5035
Факс: +998 (71) 239-4317
e-mail: boshtahririyat@sharq.uz
Schedule of a reception of citizens: Mn-Fr 9:00-17:00
---
ХАКИМОВ
Гуломжан Гафурович
Chairman of trade-union committee
Тел.:  +998 (71) 233-7108
Факс: +998 (71) 239-4317
E-mail: profkom@sharq.uz
Schedule of a reception of citizens: Mn-Fr 9:00-17:00
---
БИОГРАФИЧЕСКИЕ ДАННЫЕ
Гулямов Атабек Уткурбекович
FROM APRIL 3, 2013:

General Director of Shark Publishing and Printing Company

Year of birth:

29.01.1964

Place of Birth:

Toshkent city

Nationality:

uzbek

Party membership:

CDA

Education:

higher

Graduated:

1989 Tashkent Institute of Textile and Light Industry

2004y Business School at the Academy of State and Social Construction of the Republic of Uzbekistan under the President of the Republic of Uzbekistan

Specialty by education:

engineer economist, business management

State awards:

2007 – "Menin Shurati" Order

Academic degree:

not

Foreign language skills:

Russian language

E-mail: atabek.gulyamov@sharq.uz
Функции генерального директора:
Carries out the general management of production and economic and financial and economic activities of the company in accordance with the current legislation of the Republic of Uzbekistan.
Ensures implementation of decisions of the General Meeting of Shareholders and minutes of the Supervisory Board.
Ensures compliance with the law in the company and the implementation of its economic relations, the use of legal means for financial management and functioning in market conditions, strengthening contractual and financial discipline, regulating social and labor relations, ensuring the investment attractiveness of the company.
Provides evidence of commitment to the functioning of the company's quality management system, continuous improvement of the effectiveness of the QMS.
Dzhumabaev Ravshan Tazhimatovich
 С 19 ДЕКАБРЯ 2013 ГОДА:Заместитель Генерального директора Издательско-полиграфической акционерной компании «Шарк»
Год рождения:15.09.1967
Место рождения:город Тошкент
Национальность:ўзбек
Партийность:Нет
Образование:высшее
Окончил:1997й. Тошкентский институт текстильной и легкой промышленности

2007й. Академия государственного и общественного строительства Республики Узбекистан при Президенте Республики Узбекистан

Специальность по образованию:
инженер механик, государственное и общественное строительство
Ученая степень:нет
Владение иностранными языками:русский язык
Государственные награды:Не награждался
E-mail: ravshan.jumabaev@sharq.uz
Функции  заместителя директора:
1.  Руководит и координирует деятельность  подчиненных ему подразделений  по разработке и осуществлению перспективных и текущих программ .
2.      Организовывает привлечение заказов от сторонних организаций
3.      Руководит и контролирует своевременную отгрузку готовой продукции в соответствии с заключенными договорами.
4.      Разрабатывает и осуществляет мероприятия, способствующих совершенствованию экономики и организации издательской деятельности.
5.     Замещает генерального директора компании при его отсутствии .
6.     Обеспечивает наличие свидетельств принятия обязательств по функционированию системы менеджмента качества компании, постоянному улучшению результативности СМК.